Brain2Business supports innovative and ambitious companies, universities and research organizations in finding and implementing sound solutions to their challenges.
Employee and stakeholder involvement where you get valuable input from the people "on the ground" and you and your colleagues are committed and on the same page?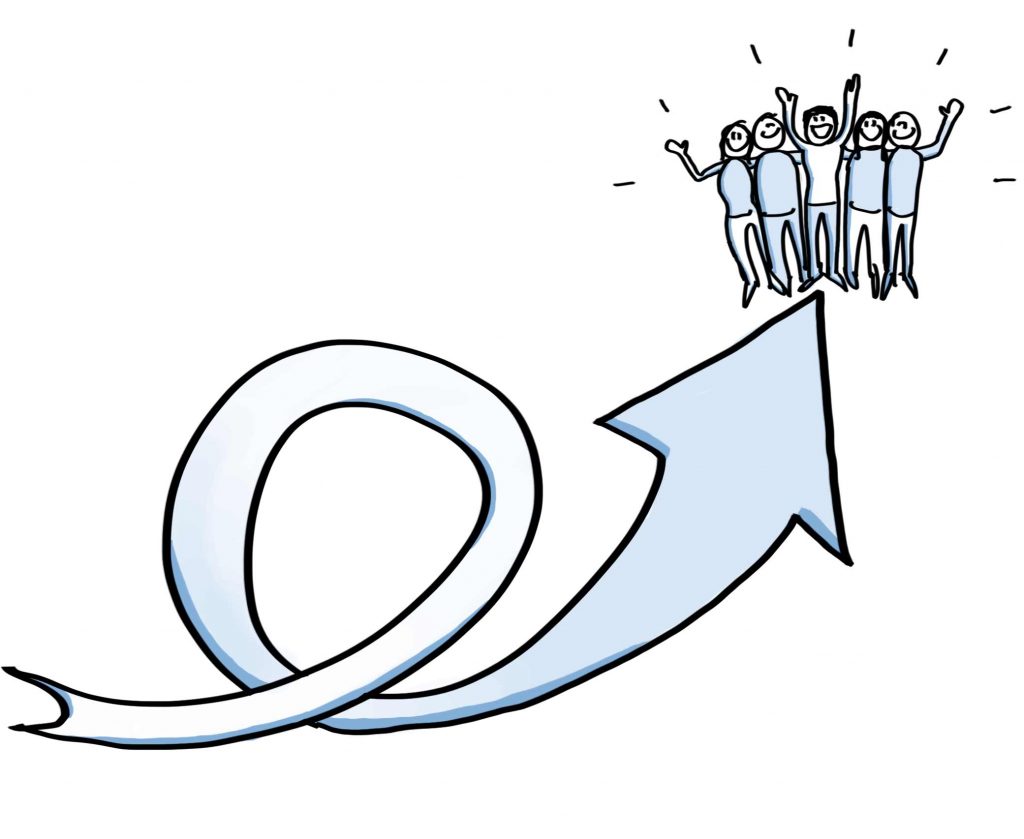 research and innovation network meetings
where it is critical to create value through the involvement of the participants and where the atmosphere of the meeting is important?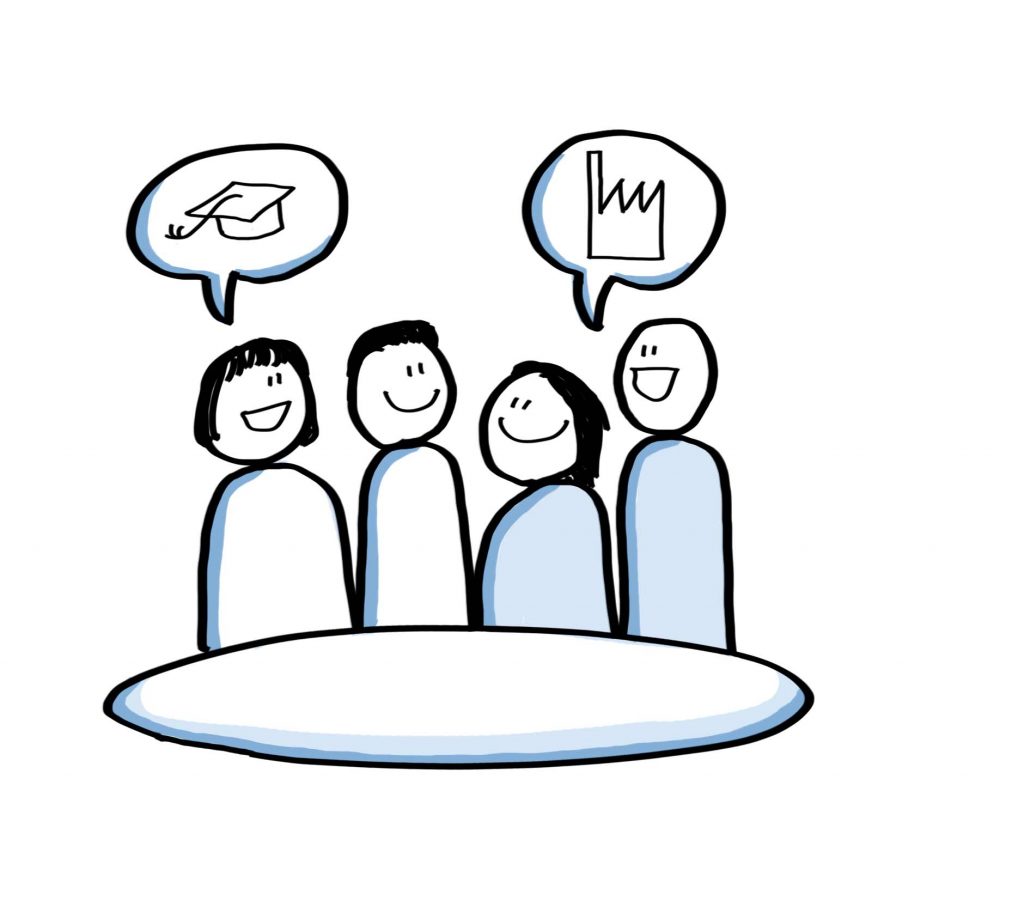 visual communication - hand drawn videos
where you want to make use of the many benefits that a hand drawn video can give you in terms of attention and specificity?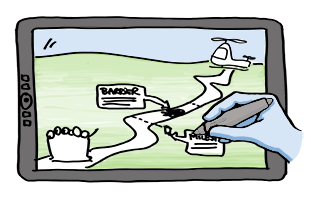 I am driven by the strong belief that every stakeholder, employee and client brings with them experience, thoughts and ideas that are valuable input during decision-making and implementation processes. I help my clients getting access to that knowledge through interactive workshop methods and hand-drawn visualisations that create overview and clarity. I am certified business facilitator and design and facilitate workshops where participants are awake, motivated and focused on the goals.
What Brain2Business offers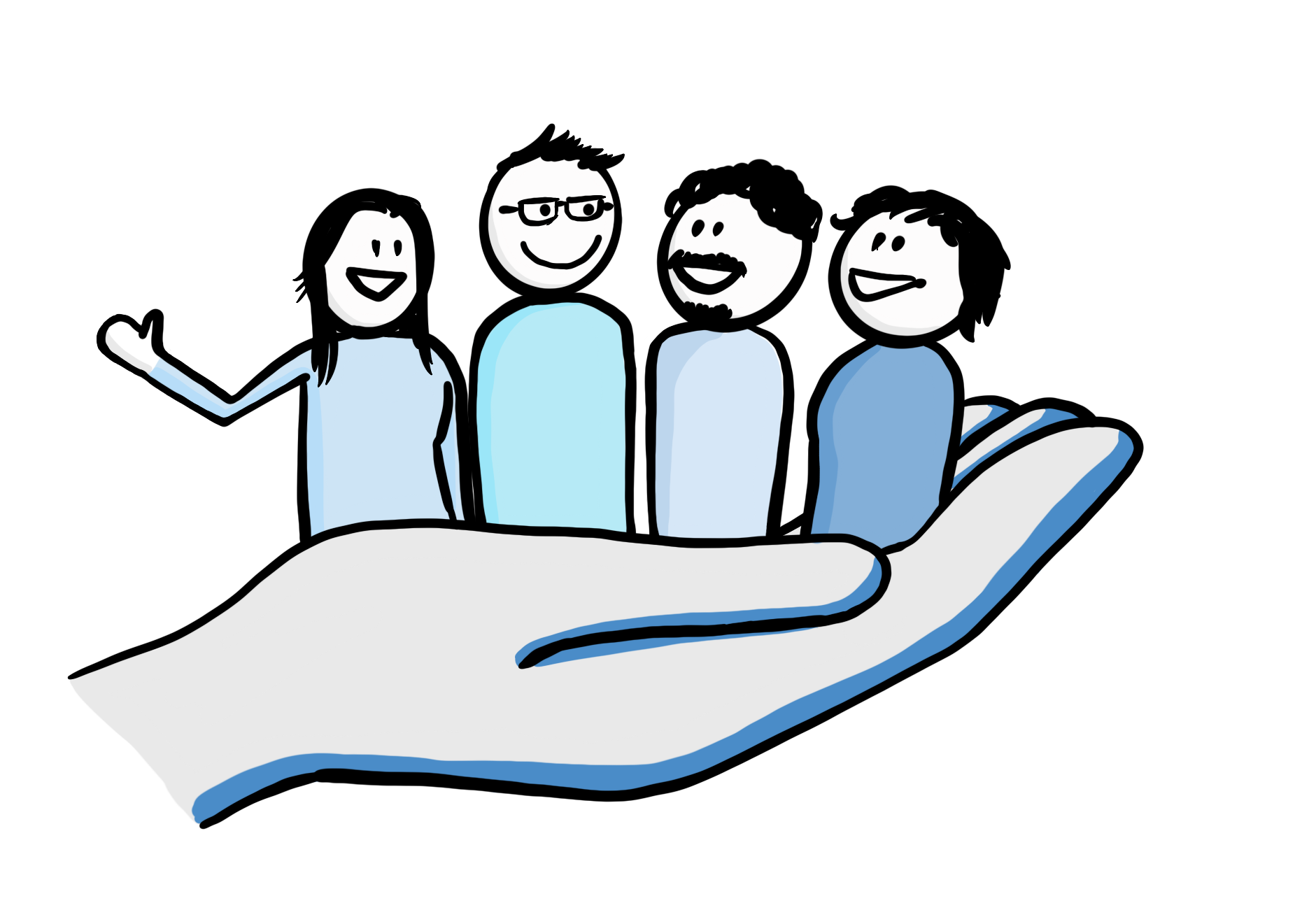 FACILITATION
of your meetings and workshops. Lean back and let a professional business facilitator and graphic facilitator design and facilitate effectively, create good atmosphere and high value.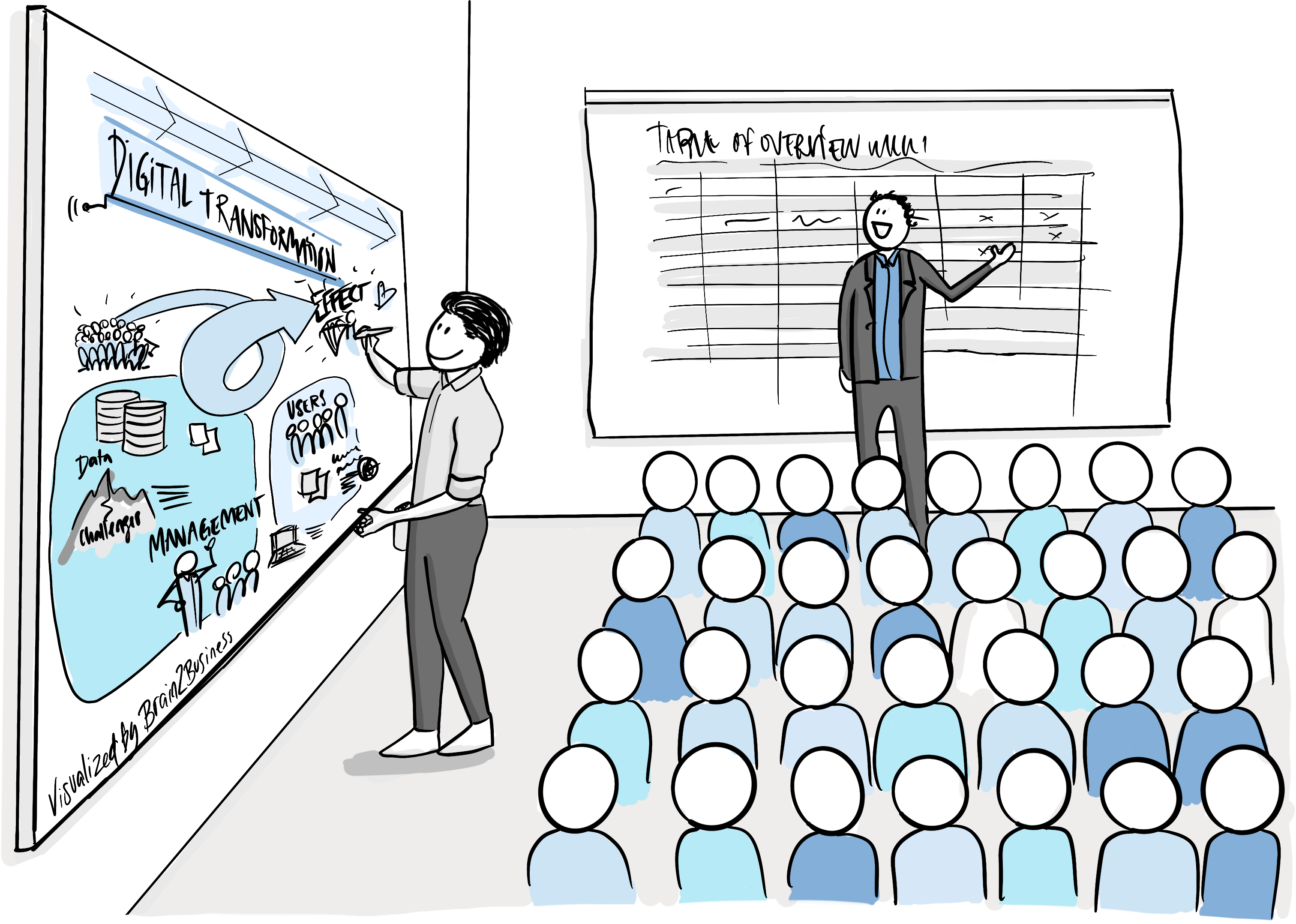 GRAPHIC RECORDING
and graphic facilitation during your meeting and event. See your words become visual! You will get a large graphic summary documenting the essence of talks and debates.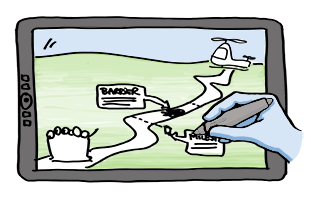 VISUALISATIONS
of your process, project and strategy in a co-creating process. Hard to get an overview or to explain your initiative to others? Visualisations enhance understanding tremendously.
TRAINING IN VISUALS
relevant for your workday. One size fits one when it comes to relevant icons. Learn to relax and draw exactly what will help you increase understanding and overview at your meetings.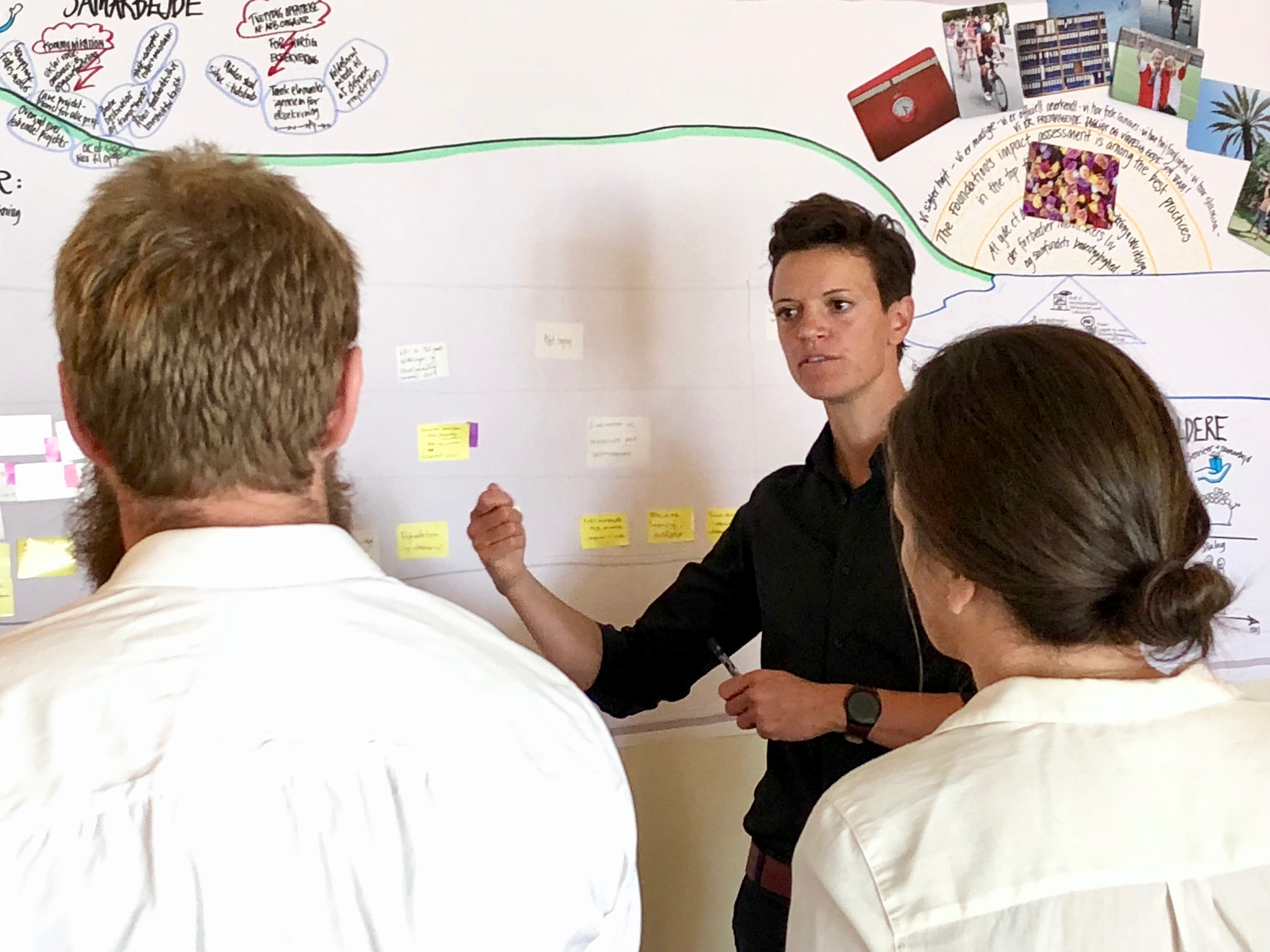 Together with you, I plan and implement interactive workshops for your employees and key stakeholders along clearly defined goals:
Vision workshops with leadership
Strategy development workshops with leadership – and employees
Employee on-boarding
I use hand-drawn visualisations in order to create the bigger picture and help you communicate the goals of change management processes more effectively.
research and innovation network meetings​
Together with you, I plan and facilitate:
Strategy development workshops
Co-creation workshops
Stakeholder involvement
Kick-off meetings
Graphic recording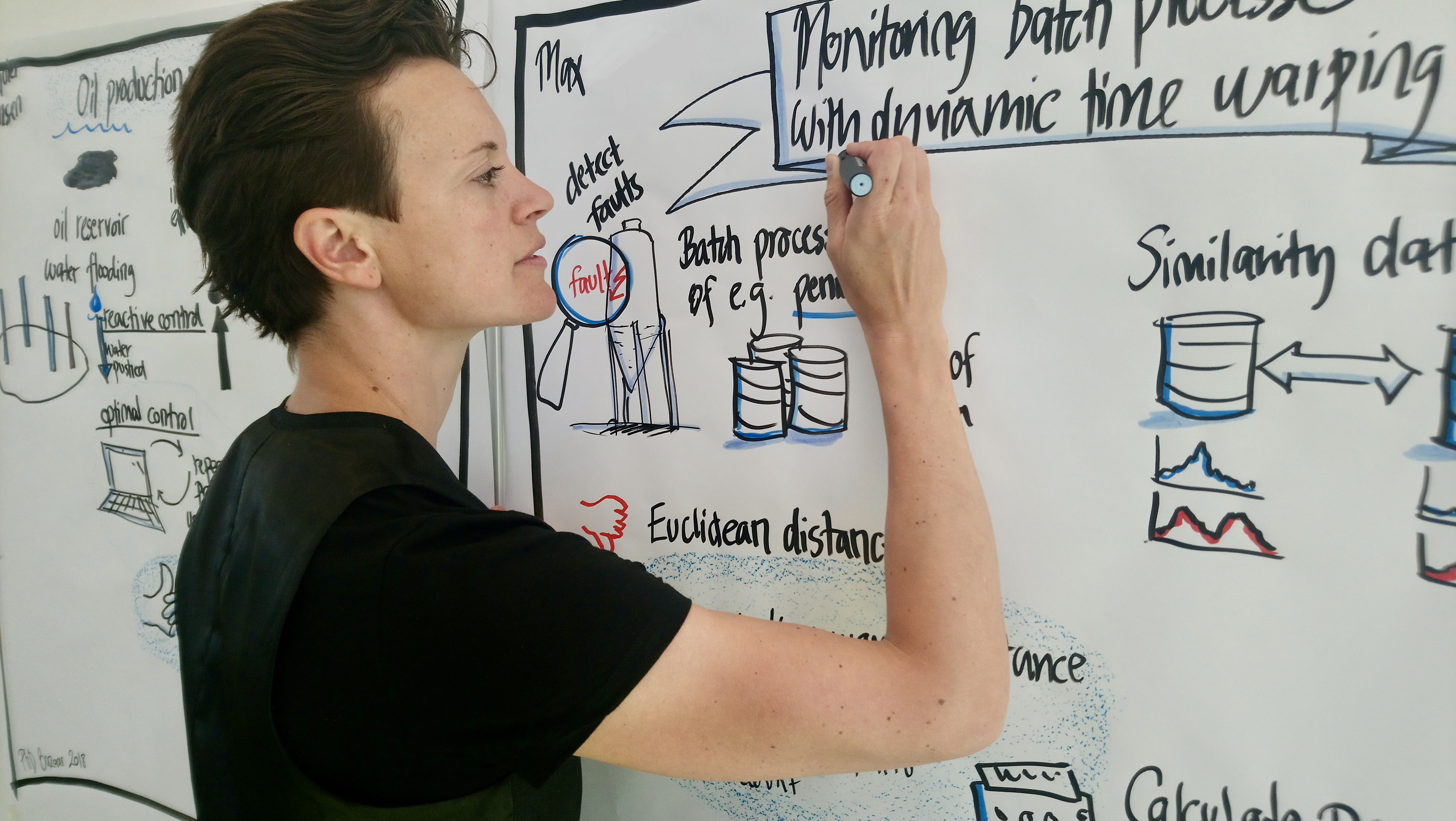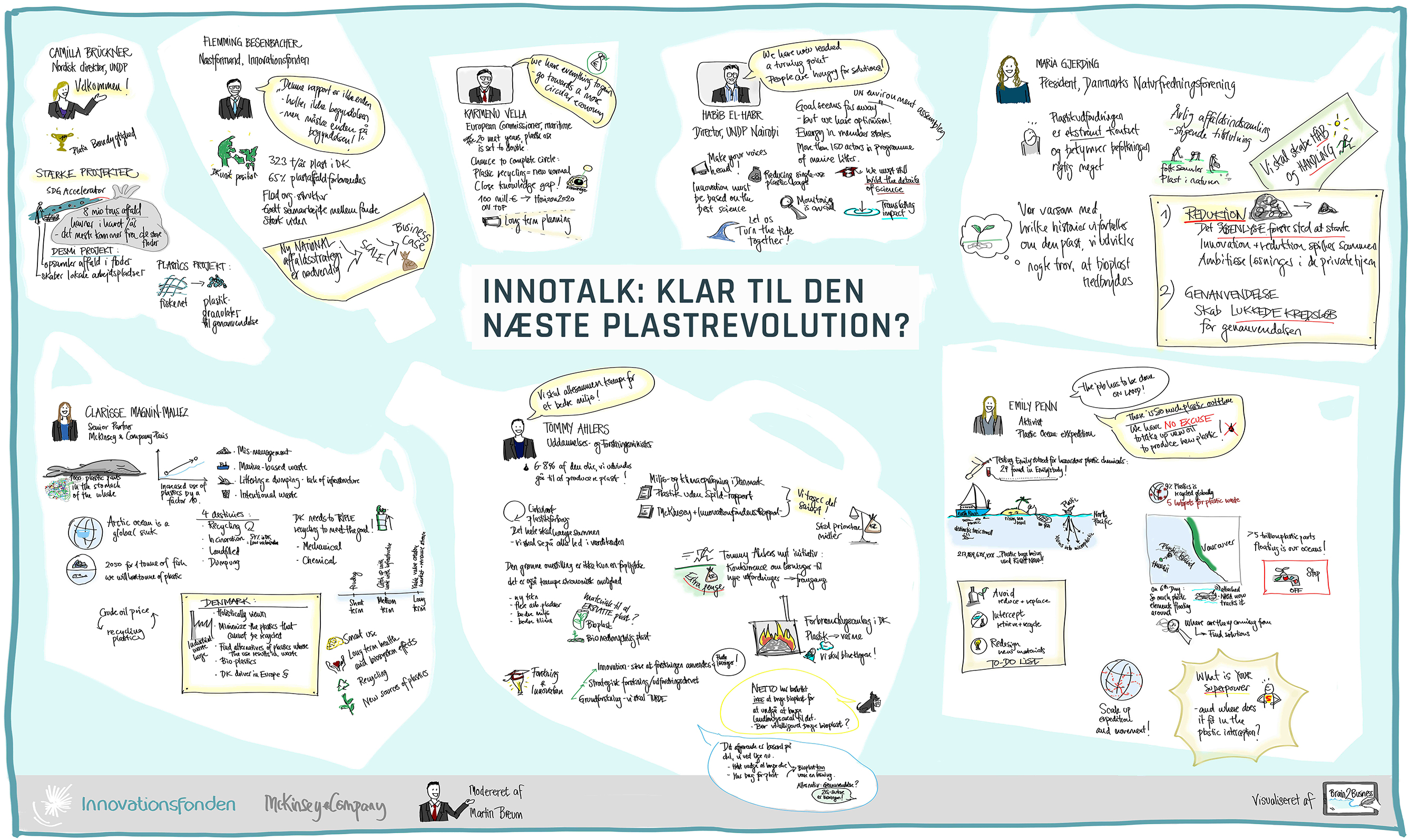 Research and innovation projects
My support includes:
Hand-drawn co-created visualizations of your ideas and concepts to create overview and clarity during consortium meetings and for project proposals
Facilitation of efficient and focused project meetings that involve all participants
Facilitation of stakeholder workshops
To see drawings be made catches the eye and prints images and messages in our memory. Hand drawn videos (also called speed drawing) is a very powerful tool for communicating content.
CLICK on the images to see the videos.
Brain2Business produces cinema quality videos with small animations, voiceover, subtitles and composes tailormade music.
Brain2Business faciliterede en 2-dages strategiworkshop med os. Det var to effektive og virkelig gode dage med god stemning, høj intensitet og gode og afvekslende processer, der understøttede at vi kunne nå frem til de resultater, vi håbede. Det var en stor fornøjelse at samarbejde med Anna og Melanie
Hvis du står med et projekt eller en udfordring, hvor du oplever at det skabe fælles forståelse, alignment og motivation på tværs, er en udfordring, så kan jeg varmt anbefale Brain2Business. De har gjort et stort forskel i Skandias Digitale Transformationsprojekt - nej tak til tunge powerpoints og ja tak til nærhed og dialog - og det er præcis det man får ud af den facilitering som Brain2Busines bidrager med.
Brain2Business
Kurlandsgade 17, 2.th
2300 Cph S
Denmark
CVR: 39201224
Anna Laybourn
Email: anna@brain2business.dk
Telephone: +45 29 61 22 47